Runaways #19 – Der Held in dir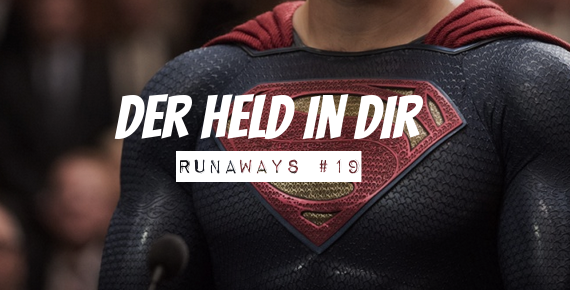 Der Held in dir – der neue Podcast eurer beiden Lieblingspodcaster  ist online! Die beiden schauen zurück auf die letzten vier Wochen, reden über das Thema Helden und haben mit Mafia 3, Marvel's Luke Cage und Harry Potter and the Cursed Child die ein oder eine Maz für euch dabei.
Timecodes:
00.29.05 – 00.37.32: Mafia 3
00.46.39 – 00.51.46: Destiny
01.07.19 – 01.19.27: Dragon Quest 7: Fragmente der Vergangenheit
01.34.19 – 01.37.22: Overwatch Halloween Special
01.51.45 – 02.02.32: Harley Quinn Anthologie
02.22.18 – 02.32.17: Harry Potter and the Cursed Child
02.40.07 – 02.45.53: Flashpoint
02.54.00 – 03.03.47: Marvel's Luke Cage
03.16.47 – 03.24.47: Whiskey Tango Foxtrot
03.30.17 – 03.33.01: Green Day – Revolution Radio
Wir verlosen zusammen mit Weltbild einen Tolino Page!
Um teilzunehmen, müsst ihr gut zuhören und den Befehlen folgen!
Hier die Links zum Gewinnspiel: Twitter & Facebook
---
Ihr mögt unseren Podcast und wollt uns unterstützen? Da gibt's ein paar Möglichkeiten!
Gebt uns Feedback
Ihr habt ein, zwei Euro in der Hosentasche gefunden und wollt euren Lieblingspodcast etwas gutes? Dann lasst uns bei PayPal ein Trinkgeld da
Erzählt Freunden, der Familie und Haustieren von uns
Teilt den Podcast in den sozialen Netzwerken
Kauft über unseren Amazon-Affiliat-Link ein (Ihr bezahlt nichts mehr, wir bekommen einen Teil aber gutgeschrieben!)
Wenn ihr uns für den ganzen gratis Content was Gutes wollt – Schaut auf unseren Amazon-Wunschlisten vorbei
Bewertet & rezensiert den Cast bei iTunes
Wir bedanken uns bei euch fürs Zuhören und hoffen, ihr habt Spaß!
Podcast: Play in new window | Download