Behind the Sofa #3 – How to Podcast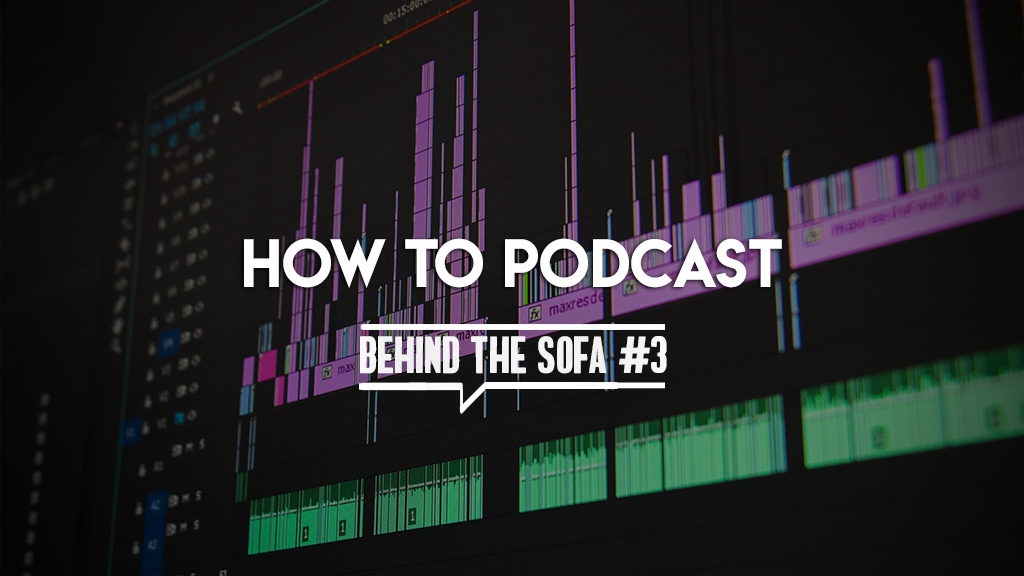 Der große Patreon-Monat beginnt mit einer Folge Behind the Sofa!
Was ist der Patreon-Monat?
Diesen Monat wollen wir euch verschiedene Formate präsentieren, die ihr sonst nur auf unserem Patreon-Feed findet. Darunter das heutige Format Behind the Sofa, das Quiz-Format Caro vs. und das Format mit Spielebesprechungen Shortcut. Für euch bedeutet das diesen Monat einfach nur mehr Content. Und vielleicht, wenn es euch gefällt, werdet ihr ja auch Patrone und könnt dann nicht nur alle bereits erschienen Folgen hören, sondern auch alle kommenden.
Was ist Behind the Sofa?
Behind the Sofa ist unser Behind the Scenes-Format, in dem wir euch ein paar Einblicke in die Arbeit hinter dem Podcast geben, eure Fragen beantworten und mehr von uns als Person erzählen wollen. In diesem Format ist beispielsweise auch vor kurzem unser Abschlussgespräch zur diesjährigen gamescom erschienen. Wenn ihr also mal Fragen habt, dann lasst sie uns einfach jederzeit zukommen und wir schreiben sie uns für die nächste Folge auf.
---
Neugierig durch Behind the Sofa? Dann klick doch auf folgenden Banner und besuch unsere Patreon-Seite:
Andere Wege wir ihr uns unterstützen könnt:
Bewertet & rezensiert den Cast bei iTunes
Alternativ könnt ihr uns auch gerne bei PayPal ein Trinkgeld da lassen.
Gebt uns Feedback
Erzählt Freunden, der Familie und Haustieren von uns
Teilt den Podcast in den sozialen Netzwerken
Kauft über unseren Amazon-Affiliat-Link ein (Ihr bezahlt nichts mehr, wir bekommen einen Teil aber gutgeschrieben!)
---
So oder so wünschen wir euch einfach sehr viel Spaß und hoffen, ihr genießt es, mal in eins der anderen Formate reinschauen zu können, das ihr so nicht so oft seht.
Podcast: Play in new window | Download