Alles neu. Alles anders. Digimon TCG BT7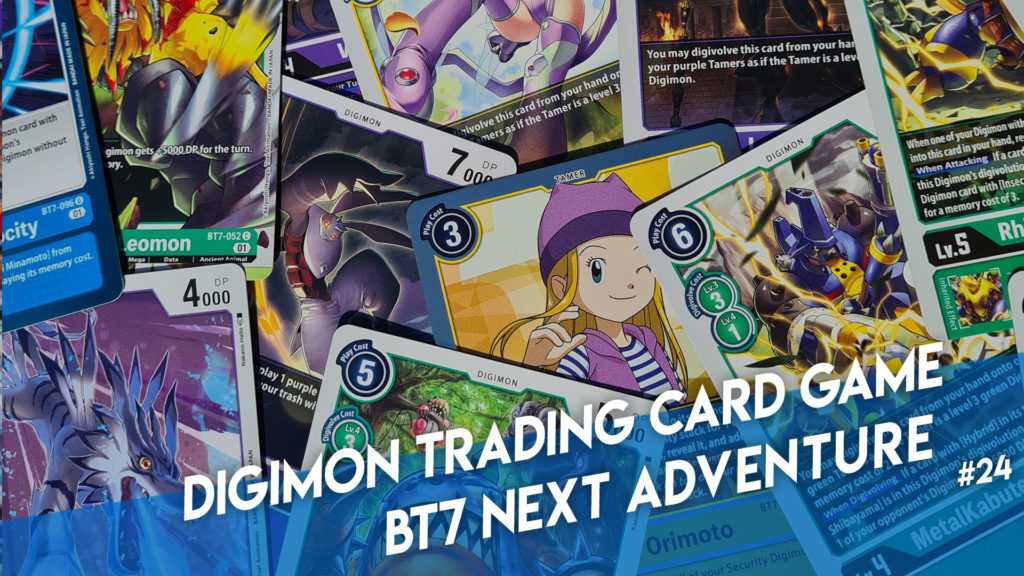 Es ist nach wie vor nicht vorbei – Marvins Sammlerherz kennt keine Grenzen. Nach Monaten hängt er nach wie vor am Digimon TCG. Im Podcast erzählt er von BT7, der neuen Erweiterung mit dem Namen "Next Adventure". Mit Fokus auf die Hybrid-Digimon aus Staffel 4 des Anime werden alte Mechaniken neu aufgelegt, alte Decks verbessert und wie Marvin sich damit auf einem richtig-echtem Turnier mit >100 Leuten geschlagen hat, erfahrt ihr im Podcast!
Hat der Podcast euer Interesse am Digimon TCG geweckt? Bei unserem Partner Gate to the Games bekommt ihr mit dem Code "Runaways" 5% off auf eure Bestellung! Und das nicht nur bei Digimon – Auch bei Magic, Pokémon, Yu-Gi-Oh! etc. Einfach den Link und Code verwenden und schon helft ihr dabei, dass auch in Zukunft solche wunderbaren Podcasts entstehen können – Vielen Dank!
Dir gefällt der Podcast? Dann darfst du uns gerne auf Patreon unterstützen.
Andere Wege wir ihr uns unterstützen könnt:
Bewertet & rezensiert den Cast bei iTunes
Alternativ könnt ihr uns auch gerne bei PayPal ein Trinkgeld da lassen.
Gebt uns Feedback
Erzählt Freunden, der Familie und Haustieren von uns
Teilt den Podcast in den sozialen Netzwerken
Kauft über unseren Amazon-Affiliat-Link ein (Ihr bezahlt nichts mehr, wir bekommen einen Teil aber gutgeschrieben! Bei allen mit * markierten Links handelt es sich um diese Ref-Links.)
Ein riesiges Herz geht raus an die folgenden Patronen der Unterstützer-Kategorie:
Kennst du schon den ersten Podcast, wo Miene und Marvin gemeinsam über das Spiel reden mit einer Vielzahl an Einspielern? Nein? Dann klick hier. Wir wünschen euch viel Spaß mit dem Podcast und freuen uns auf euer Feedback!