Runaways #14 – Sommerloch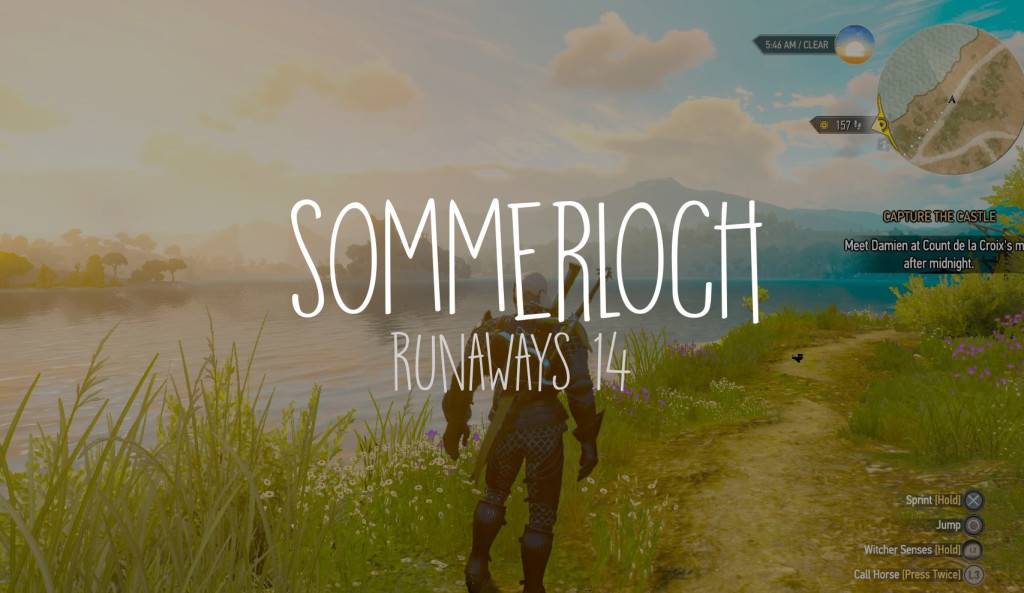 Caro zockt nur Overwatch und Marvin liest nur Comics. Na wenn das nicht das Sommerloch ist. Doch wenn Sommerloch bedeutet in Beauclair an der Küste der Sonne beim Untergehen zuzuschauen, möchte ich hier nie wieder raus.
Bevor die Gamescom und co. starten, haben wir uns nochmal zusammengesetzt, um den letzten Monat Revue passieren zu lassen. In diesem Monatsrückblick erwarten euch die üblichen chaotischen Momente: Es wird heftig geklatscht, wir reden über misslungene Zeitungsartikel, die San Diego Comic Con und vieles mehr. Neben den ganzen Anekdoten und Erzählungen erwartet euch aber auch wieder die ein oder andere Review in der neuen Maz-Form.
(Um am Gewinnspiel teilzunehmen, folgt uns auf Twitter, zitiert den Gewinnspiel-Tweet mit dem im Podcast erwähnten Codewort. Das Gewinnspiel läuft bis zum 0.5.07.2016 bis einschließlich 20 Uhr. Gewinnausschüttung nur an Teilnehmer über 14 Jahre. Der Rechtsweg ist ausgeschlossen.)
Timecodes der Reviews:
00.11.45 – 00.19.04: Das neue Marvel Universum Teil 1 (Deadpool #1 & Uncanny Avengers #1)
00.26.47 – 00.37.21: Das neue Marvel Universum Teil 2 (Spider-Man #1 & Avengers #1)
00.42.39 – 00.46.38: Fünf am Meer
00.49.41 – 00.52.15: Gewinnspiel 
00.52.51 – 01.03.56: X-Men: Zeit der Apokalyse Megaband 3
01.13.52 – 01.21.02: Spider-Man: Maximum Carnage Band 1
01.30.52 – 01.36.23: Batman Europa Band 2
01.41.16 – 01.47.14: Der Junge und das Biest
01.55.05 – 02.01.37: The Heroic Legend of Arslan Vol. 1
02.08.45 – 02.16.17: Stranger Things
02.30.48 – 02.37.55: Lego Star Wars: The Force Awakens
Music: bensound.com und purple-planet.com
---
Ihr mögt unseren Podcast und wollt uns unterstützen? Da gibt's ein paar Möglichkeiten!
Folgt uns auf Twitter
Gebt uns Feedback
Erzählt Freunden, der Familie und Haustieren von uns
Teilt den Podcast in den sozialen Netzwerken
Kauft über unseren Amazon-Affiliat-Link ein (Ihr bezahlt nichts mehr, wir bekommen einen Teil aber gutgeschrieben!)
Wenn ihr uns für den ganzen gratis Content was Gutes wollt – Schaut auf unseren Amazon-Wunschlisten vorbei
Bewertet & rezensiert den Cast bei iTunes
Und Jetzt: Viel Spaß mit dem Podcast!
Podcast: Play in new window | Download