Die besten Spiele des Jahres?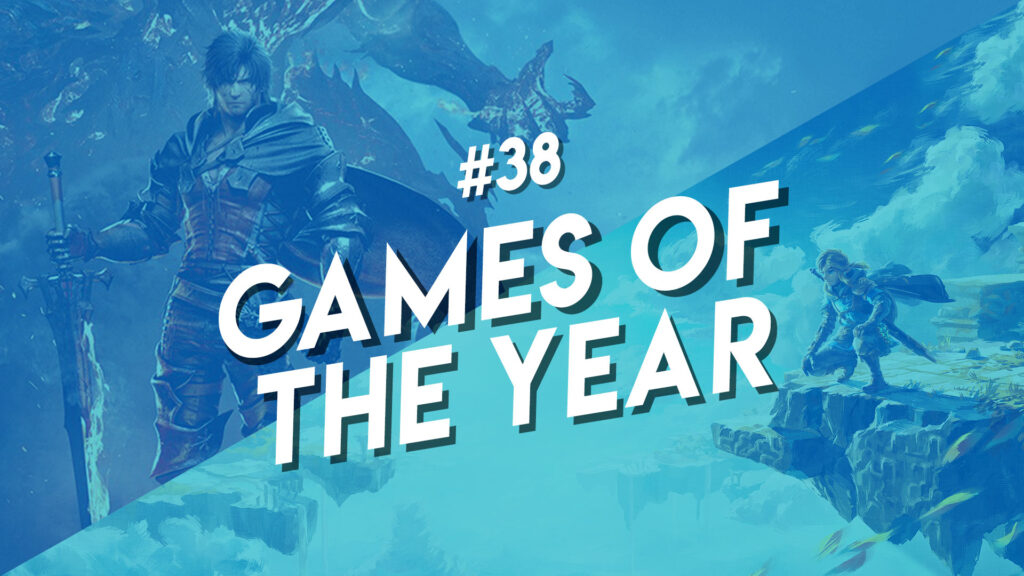 Mit The Legend of Zelda: Tears of the Kingdom und Final Fantasy XVI wurden in kurzer Zeit zwei Spiele hintereinander releast, die Kritiker, Fans und uns extrem gut gefallen haben. Also präsentieren wir euch hier im ersten Punkt spoilerfreie Übersichten über die Spiele, zeigen auf, was es zu loben, aber auch zu kritisieren gibt und stellen uns die Frage mit euch zusammen: Was macht ein Spiel eigentlich gut?
Hier findet ihr übrigens die im Podcast angesprochenen Beiträge von Game Maker's Tool Kit und Darf ich vorstellen/ThreeTwoPlay.
In einem späteren Podcast werden wir natürlich auch noch im Detail auf beide Spiele eingehen und ausführlich – und dann auch gemeinsam – die Titel besprechen. Hiermit sollt ihr jedoch einen erste Eindruck dessen bekommen, wie uns die Spiele gefallen haben.
Hier die Themen im Überblick:
00:00:37 – Final Fantasy XVI*
00:12:10 – Was macht ein gutes Spiel aus?
00:44:10 – The Legend of Zelda: Tears of the Kingdom*
Waren hier auch eure Spiele des Jahres dabei? Dann klick dich gerne auf Patreon rein & unterstütze uns bei unserer Arbeit. Nur 2€ im Monat & du bist dabei!
Andere Wege wir du uns unterstützen kannst:
Alternativ kannst du uns auch gerne bei PayPal ein Trinkgeld da lassen.
Gib uns Feedback
Erzähl Freunden, der Familie und Haustieren von uns
Teil den Podcast in den sozialen Netzwerken
Kauf über unseren Amazon-Affiliat-Link ein (Du bezahlst nicht mehr, wir bekommen einen Teil aber gutgeschrieben! Bei allen mit * markierten Links handelt es sich um diese Ref-Links.)
Ein riesiges Herz geht raus an die folgenden Patronen der Unterstützer-Kategorie:
Kennst du schon unsere Folge mit Vincent über seine Arbeit an Final Fantasy XVI? Große Empfehlung für eine bewegende wie auch interessante Geschichte vom Menschen und der Arbeit hinter der Rolle.