Skit – Road to Last of us 2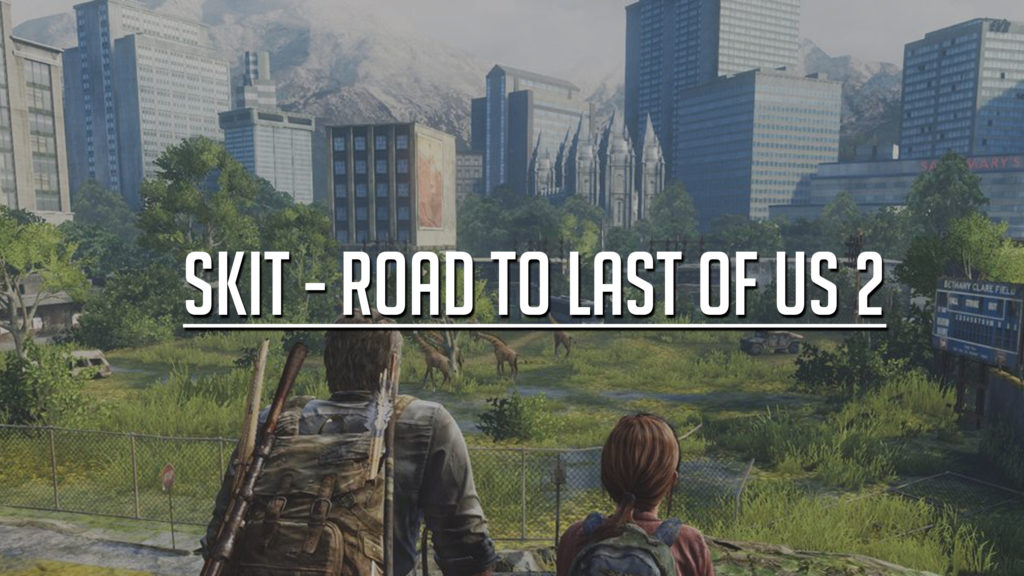 Wir begeben uns auf die Road to Last of Us 2 mit unserem kleinen special Wochenende. Auch wenn das Release noch einige Monate, ja, vermutlich sogar Jahre entfernt ist, hält uns das nicht auf, auf den Hypetrain zu springen und mit voller Geschwindigkeit Richtung Vorfreude zu fahren. Dieser Podcast soll diejenigen, die den Podcast zum Release hören, auf den morgigen Stream einstimmen und vorbereiten. Alle anderen kommen aber natürlich auch auf ihre Kosten.
In diesem Podcast sprechen wir über allerlei Trivia, Easter Eggs und Theorien rund um The Last of Us Part 1 und Part 2. Was haben beispielsweise Nathan Drake und David gemeinsam? Wann hat Joel Geburtstag? Wie oft nutzt Ellie das F-Wort? Und was wird vermutlich in Part 2 passieren? Diesen und weiteren Fragen stellen wir uns in der aktuellen Ausgabe.
---
Ihr mögt unseren Podcast und wollt uns unterstützen? Da gibt's ein paar Möglichkeiten!
Gebt uns Feedback
Ihr habt ein, zwei Euro in der Hosentasche gefunden und wollt euren Lieblingspodcast etwas gutes? Dann lasst uns bei PayPal ein Trinkgeld da
Erzählt Freunden, der Familie und Haustieren von uns
Teilt den Podcast in den sozialen Netzwerken
Kauft über unseren Amazon-Affiliat-Link ein (Ihr bezahlt nichts mehr, wir bekommen einen Teil aber gutgeschrieben!)
Wenn ihr uns für den ganzen gratis Content was Gutes wollt – Schaut auf unseren Amazon-Wunschlisten vorbei
Bewertet & rezensiert den Cast bei iTunes
---
Wir wünschen euch viel Spaß mit den Trivia-Infos, Fakten und Theorien rund um Last of Us.
Podcast: Play in new window | Download