Shortcut #27 – The Last of Us Part 2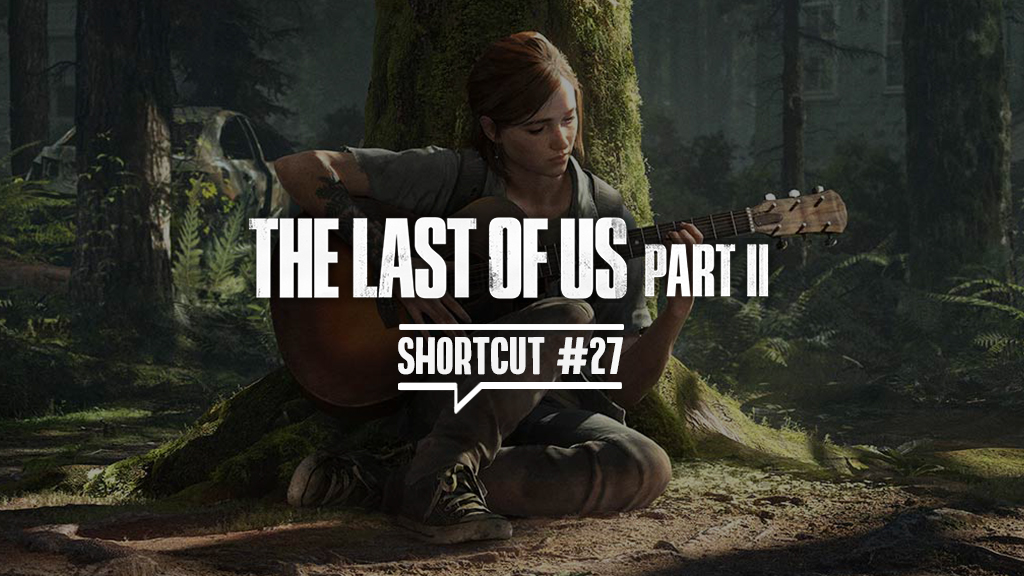 Es ist da – die Fortsetzung, von der wir nicht wussten, dass wir sie brauchen: The Last of Us Part 2*! Für alle, die das Spiel noch selbst "blind" erleben wollen, fasst Marvin das Spiel für euch in einer kompakten und spoilerfreien Maz zusammen, bevor es in den ausführlichen und spoilerhaften Talk geht. Es gibt definitiv viel Diskussionspotential zu diesem heiß erwarteten Titel und wir sind gespannt auf euren Input.
Im Podcast sprechen die beiden im Detail über die Kern-Charaktere des Spiels und deren Motivationen und Handlungen im Spiel und gehen tief ins Detail der Story. Welche Kritikpunkte gibt es an The Last of Us Part 2 und welche davon sind tatsächlich gerechtfertig? Warum wird das Spiel aktuell auf metacritic von den Usern so schlecht bewertet und wie stehen wir dazu? Findet es im Podcast raus und teilt gerne eure Meinung zu dieser sehr umstrittenen Story mit uns!
Das Spiel findet ihr hier bei Amazon im limitierten Steelbook*.
00:00:00 – 00:06:57 – Maz/Review (spoilerfrei)
ab 00:06:57 – Spoilertalk
00:06:57 – 00:12:30 – The Last of Us Part 2 als Zuschauer erleben
00:12:30 – 00:19:46 – Joel
00:19:46 – 00:35:50 – Ellie
00:35:50 – 01:01:53 – Abby
01:01:53 – 01:21:49 – Schlechte Bewertungen, Diskrepanz im Gameplay etc.
Euch gefällt unser Podcast zu The Last of Us Part 2? Dann unterstütze uns doch auf Patreon.
Andere Wege wir ihr uns unterstützen könnt:
Bewertet & rezensiert den Cast bei iTunes
Alternativ könnt ihr uns auch gerne bei PayPal ein Trinkgeld da lassen.
Gebt uns Feedback
Erzählt Freunden, der Familie und Haustieren von uns
Teilt den Podcast in den sozialen Netzwerken
Kauft über unseren Amazon-Affiliat-Link ein (Ihr bezahlt nichts mehr, wir bekommen einen Teil aber gutgeschrieben! Bei allen mit * markierten Links handelt es sich um diese Ref-Links.)
Ein riesiges Herz geht raus an die folgenden Patronen der Unterstützer-Kategorie:
Unseren Road to Last of Us-Podcast nach der damaligen Ankündigung findet ihr hier.