Stammtisch #3 – How I met your Baba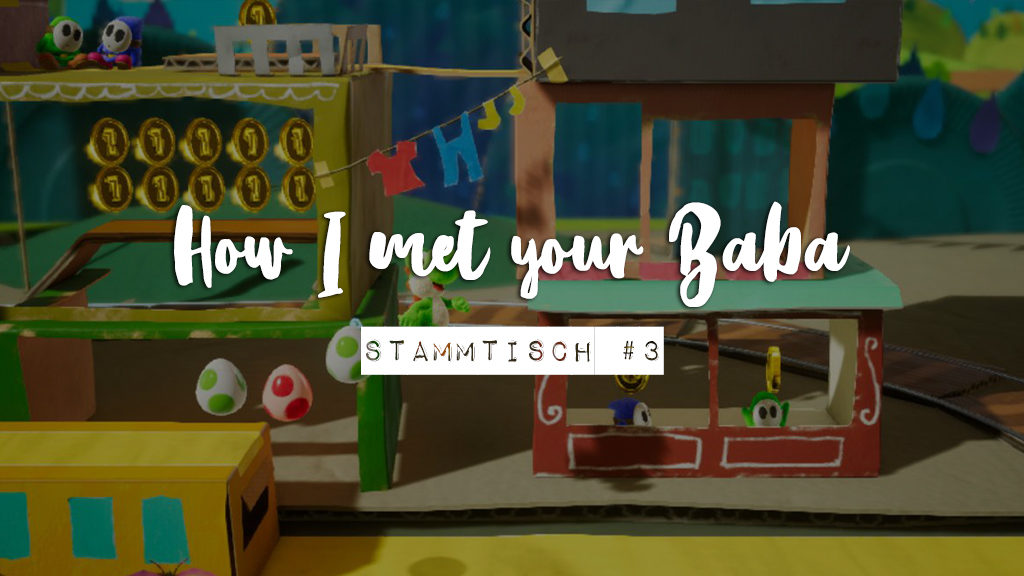 Es ist wieder Stammtisch-Zeit! In dieser Folge unterhalten sich Marvin und Miene (wieder einmal) über Stardew Valley, aber auch über Yoshi's Crafted World, Baba Is You, und Feather! Außerdem sprechen sie kurz über Star Wars Jedi: Fallen Order und über die berühmt berüchtigte FOMO (Fear of Missing Out). Neben den Videospielen geht es aber auch um die kommende Staffel Game Of Thrones und unseren How I Met Your Mother-Rewatch sowie dessen Finale.
Ein lockeres und kurzgefasstes Gespräch mit Tee und Zitronenwasser – Cheers!
---
How I met your Baba macht dir Lust auf mehr? Drüben auf unserer Patreon-Seite findest du weitere Casts sowie viele andere Bonusinhalte. Klick auf den Banner und schau rein:

Andere Wege wir ihr uns unterstützen könnt:
Bewertet & rezensiert den Cast bei iTunes
Alternativ könnt ihr uns auch gerne bei PayPal ein Trinkgeld da lassen.
Gebt uns Feedback
Erzählt Freunden, der Familie und Haustieren von uns
Teilt den Podcast in den sozialen Netzwerken
Kauft über unseren Amazon-Affiliat-Link ein (Ihr bezahlt nichts mehr, wir bekommen einen Teil aber gutgeschrieben! Bei allen mit * markierten Links handelt es sich um diese Ref-Links.)
---
Ein riesiges Herz geht raus an die folgenden Patronen der Unterstützer-Kategorie:
Wir bedanken uns für euren Support. Ohne euch wäre das hier alles nicht möglich!<3
---
Wir hoffen ihr hattet Spaß mit unserem kleinen spontanen Stammtisch!<3
Podcast: Play in new window | Download