Shortcut #22 – Layers of Fear 2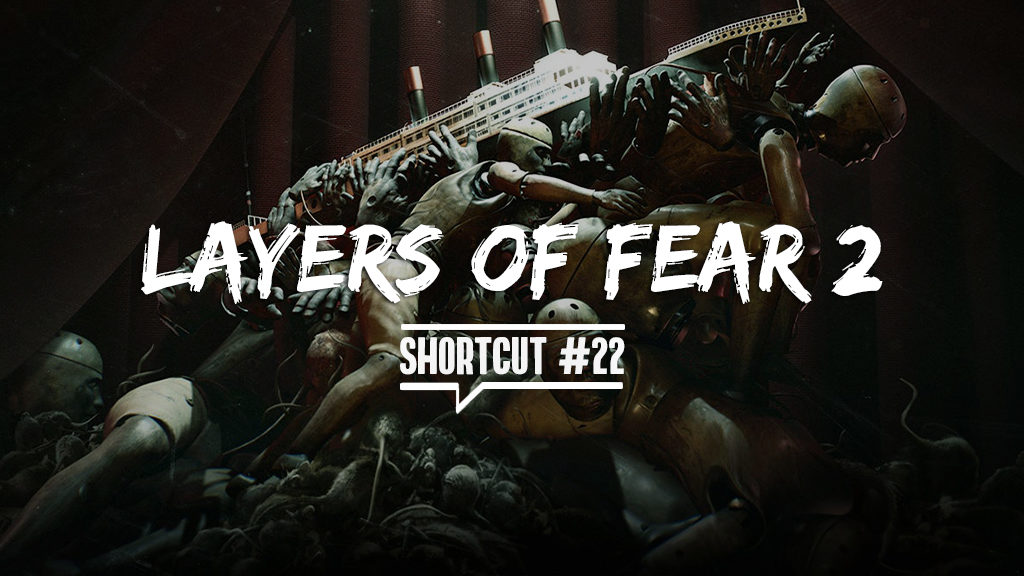 Layers of Fear – der Indie Horrortitel der 2016 absolut durch die Decke ging und viele Fans an Land gezogen auch. So auch Miene, weswegen sie sich besonders auf das direkte Sequel Layers of Fear 2 gefreut hat. Da Marvin sich jedoch strikt gegen jegliche Horrorspiele wehrt, hat sie sich einen sehr kompetenten Gast, den Tim, gesucht um über Layers of Fear 2 zu sprechen. Dabei ziehen die beiden Vergleiche zum Vorgänger, sprechen über neue Gameplay-Elemente und versuchen gemeinsam Licht in die wirre Story des Horrortitels zu bringen.
Ein ganz liebes Dankeschön an der Stelle an unseren Gast Tim aka. Herr Juhl, ihm könnt ihr hier auf Twitter oder hier auf Twitch folgen, schaut auf jeden Fall mal bei ihm vorbei.
---
Der Shortcut zu Layers of Fear 2 hat dir gefallen? Dann klick auf den Banner und besuch unsere Patreon-Seite. Da gibt es viele weitere Casts dieser Art:

Andere Wege wir ihr uns unterstützen könnt:
Bewertet & rezensiert den Cast bei iTunes
Alternativ könnt ihr uns auch gerne bei PayPal ein Trinkgeld da lassen.
Gebt uns Feedback
Erzählt Freunden, der Familie und Haustieren von uns
Teilt den Podcast in den sozialen Netzwerken
Kauft über unseren Amazon-Affiliat-Link ein (Ihr bezahlt nichts mehr, wir bekommen einen Teil aber gutgeschrieben! Bei allen mit * markierten Links handelt es sich um diese Ref-Links.)
---
Ein riesiges Herz geht raus an die folgenden Patronen der Unterstützer-Kategorie:
Danke, dass ihr uns ermöglicht, über Spiele zu quatschen!
---
Wir hoffen, ihr habt ganz viel Spaß mit der Folge. Lasst uns eure Meinung zu Layers of Fear 2 gerne wissen!