Stammtisch #7 – Nintendo Post E3 2019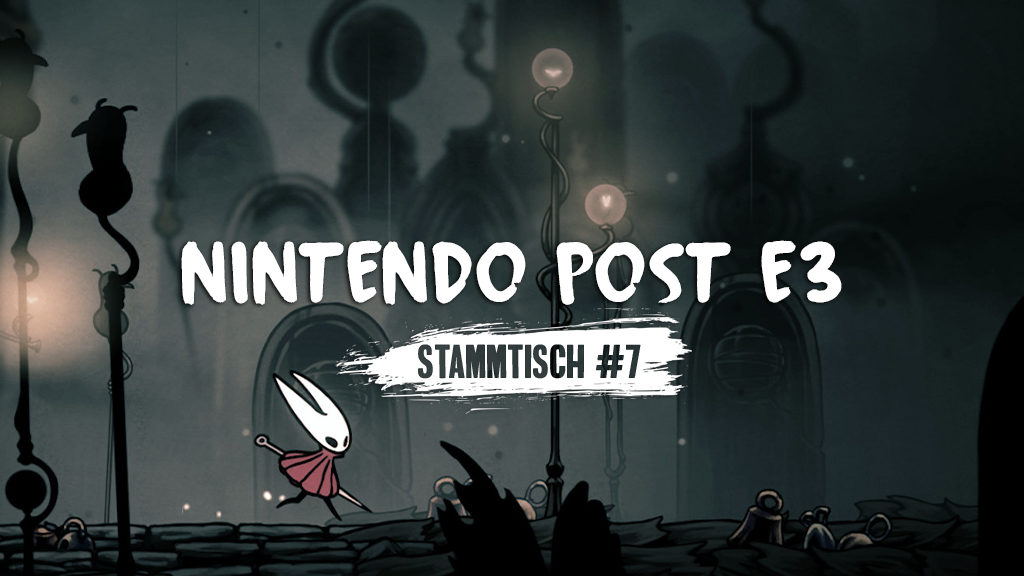 Wir waren in Nintendos heiligen Hallen in Frankfurt zu Gast und durften auch in diesem Jahr wieder auf dem Post E3 Event die neusten Titel des japansichen Spielepublishers vorab anspielen. Im Podcast erzählen Miene und Marvin euch alles rund um Luigi's Mansion 3, Hollow Knight: Silksong, Pokémon Schwert und Schild sowie das Remake zu The Legend of Zelda: Link's Awakening (00:01:28). Und weil das Ganze natürlich als Stammtisch produziert wurde, sprechen die beiden weiter über ihre Nintendo E3 Highlights (00:26:13). Neben dem Teaser zu Breath of the Wild 2 spricht Marvin beispielsweise sehr begeistert über Astral Chain und ist in heller Vorfreude. Am Ende gibt es gewohnte Offtopic. Heute redet Marvin über die Serie Suits und Miene von den Youtubern Easy Allies (00:43:21).
---
Unser Bericht zur Nintendo Post E3 2019 hat dir gefallen? Dann klick auf den Banner, besuch unsere Patreon-Seite und hilf uns dabei, unabhängig zu bleiben:

Andere Wege wir ihr uns unterstützen könnt:
Bewertet & rezensiert den Cast bei iTunes
Alternativ könnt ihr uns auch gerne bei PayPal ein Trinkgeld da lassen.
Gebt uns Feedback
Erzählt Freunden, der Familie und Haustieren von uns
Teilt den Podcast in den sozialen Netzwerken
Kauft über unseren Amazon-Affiliat-Link ein (Ihr bezahlt nichts mehr, wir bekommen einen Teil aber gutgeschrieben! Bei allen mit * markierten Links handelt es sich um diese Ref-Links.)
---
Ein riesiges Herz geht raus an die folgenden Patronen der Unterstützer-Kategorie:
Danke, dass ihr uns ermöglicht, über Spiele zu quatschen!
---
Schnappt euch ein kühles Getränk und lasst die heißen Tage mit diesem Podcast entspannt ausklingen. Viel Spaß!