Sind wir Remake-Opfer?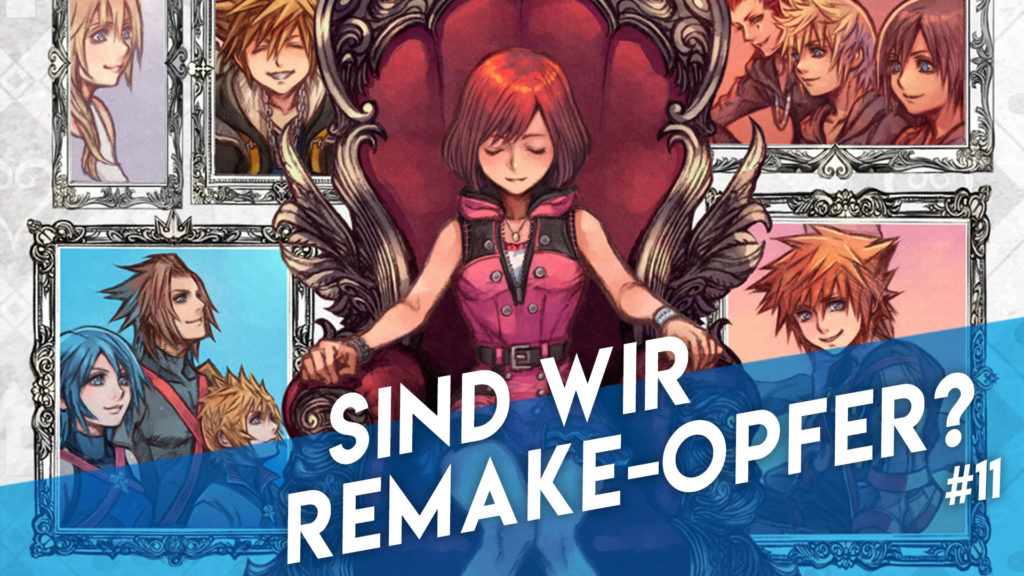 Es wird mal wieder Zeit, um über Videospiele zu sprechen! In der neuen Ausgabe der Runaways sprechen Miene und Marvin über all die Sachen, die sie in den letzten Wochen beschäftigt haben. Dabei gehen sie auf Final Fantasy X-2 ein, Tony Hawks Pro Skater 1+2, Monster Sanctuary, Kingdom Hearts Melody of Memory sowie NieR Automata ein. Natürlich schweifen die zwei beim Thema Remakes ab und besprechend außerdem die kürzlich stattgefundene Nintendo Direct. Genug Gesprächsstoff also für eine tolle neue Podcast-Folge!
Die Timecodes der Sendung findet ihr folgend:
00:01:14 – Final Fantasy X-2*
00:11:07 – Tony Hawks Pro Skater 1+2* (+Gespräch über Remakes)
00:21:15 – NieR Automata*
00:29:51 – Monster Sanctuary
00:40:27 – Kingdom Hearts Melody of Memory*
00:54:24 – Nintendo Direct
Dir hat der Podcast von uns als Remake-Opfer gefallen? Dann unterstütze uns doch auf Patreon, um unsere Arbeit langfristig zu finanzieren und zu ermöglichen.
Andere Wege wir ihr uns unterstützen könnt:
Bewertet & rezensiert den Cast bei iTunes
Alternativ könnt ihr uns auch gerne bei PayPal ein Trinkgeld da lassen.
Gebt uns Feedback
Erzählt Freunden, der Familie und Haustieren von uns
Teilt den Podcast in den sozialen Netzwerken
Kauft über unseren Amazon-Affiliat-Link ein (Ihr bezahlt nichts mehr, wir bekommen einen Teil aber gutgeschrieben! Bei allen mit * markierten Links handelt es sich um diese Ref-Links.)
Ein riesiges Herz geht raus an die folgenden Patronen der Unterstützer-Kategorie:
Mehr zu Final Fantasy findet ihr bei Chronicles.
Wir wünschen euch viel Spaß mit der Folge und freuen uns auf euer Feedback!